Wrist Warmers by Madeleine Tuttle
Madeleine enjoys knitting (with vegan wool) and creating these wrist warmers for chilly days and evenings. Called "pulswarmerli" ("little pulse warmers") in her native Switzerland, they are remarkably effective in keeping us warm, and add a spash of color to any ensemble. Available seasonally.
Order here (bottom of page); contact us with questions.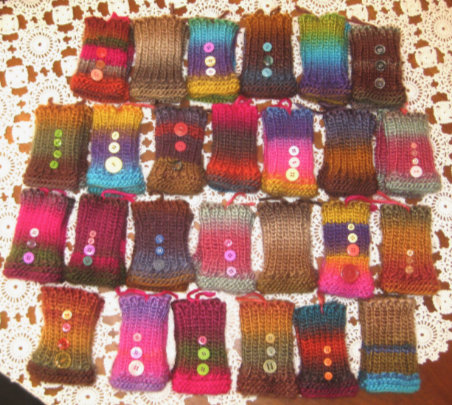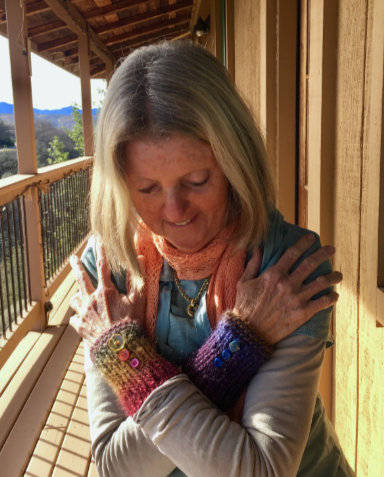 Click below for more of Madeleine's art:
| | | | | |
| --- | --- | --- | --- | --- |
| | | | | |
| Artist Prints | ArtCards | Tatting | Flute Music | Videos |
Will's Music |Portraits | Seminars | Schedule |M's Art| Contact | World Peace Diet| Order | Videos| Privacy